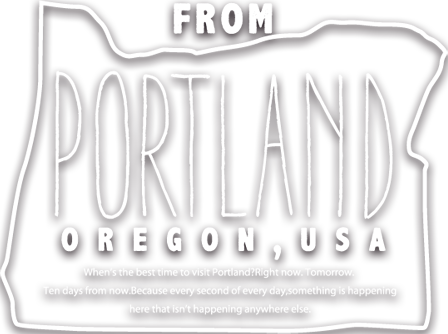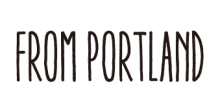 What makes portland so attractive?What is Portland all about?
What is Oregon all about?
We introduce to you a broadrange of the latest local information.
なぜこれほど注目されているのか?ポートランドってどんなところ?
オレゴンってどんなところ?
その魅力とめじゃーからローカルまで、幅広く旬な情報をご紹介
People moving to Portland are estimated at 400 every week.
Investigating what people see in this town may uncover the attractiveness for us.
It is one of the most creative towns in the United States. It is a great place to be for those seeking a free and creative environment.It is not an overstatement that the entire world pays attention to the creativity emerging from Portland. Not really on a country side, but not particularly trying to impress. It is a down to earth atmosphere that people may live happily.
There are 60 breweries, and it is among the top cities in the world for the number of breweries per capita. This is likely the only place for having about 1000 different kinds of beer available.
The biggest reason for drawing the global attention is probably the focus on sustainability and a pursuit of a high quality life.
We built the STUMPTOWN store for offering a place to experience this atmosphere, and it is indeed from Portland.
毎週約400人もの移住者がいるという。
そこまで注目されている理由を紐解いていく事でこの街の魅力の多さに惹かれていくであろう。
全米で最も優れたクリエイティブな街のひとつということ。自由にクリエイティブに生きたい人にはうってつけの街である。
ポートランドから発信されるクリエイティブに全世界が注目しているといっても過言ではない。
決して田舎ではないが、気取らず、格好つけず、人々が幸せに暮らせる。
オーガニック食材が豊富に揃い、人口に対するレストランの数が全米一の割合という程のグルメタウンという点も魅力のひとつ。
ビールの醸造所は60カ所。世界でも1つの街としては最大数を誇る。市内で約1000種類のビールが飲めるのはおそらく世界でもここだけ。
サステナブルで身の丈に合った上質な暮らしを求める姿勢が世界から注目されている最大の理由であろう。
そんなポートランドの空気を感じてもらう為の場所でありたいという想いでのSTUMPTOWNであり、このFROM PORTLANDである。